A large digital clock using a large 300 mm digit height LED display

This is a digital clock using a large 7-sgement LED display.
It has a dimmer function to adjust brightness to save power during night time.
It is optimal as a wall clock in a factory, a clock in a large commercial establishment, etc.
Visible distance
Accuracy
Option
Weight
:
:
:
:
100 m
within 1 second per month (20℃)
radio clock unit:
approx. 20 kg


The clock digits are in fashionable white.
The clock is universally designed and friendly to the color challenged.




We now have a new version with a decent green LED display! (by special order)


Photos of the clock installed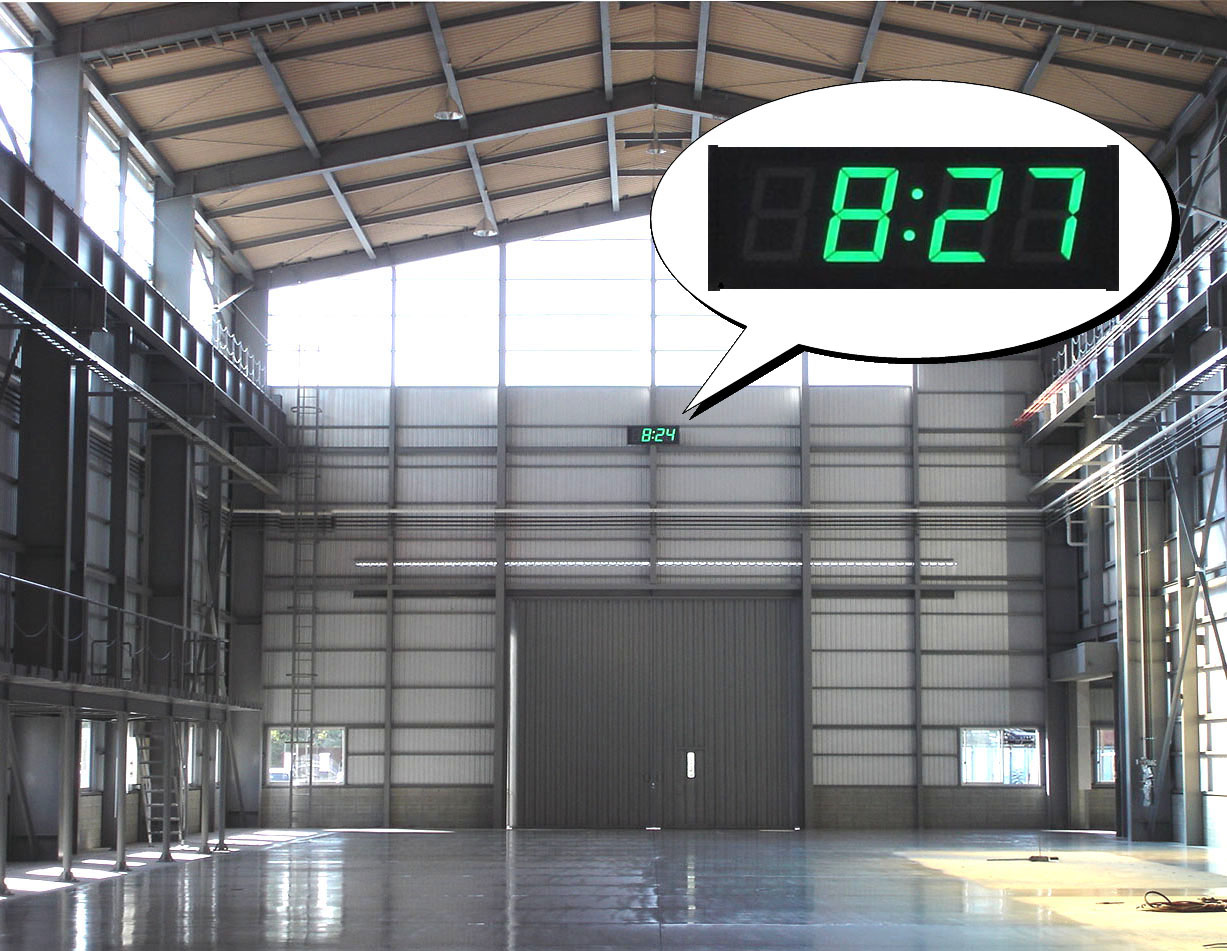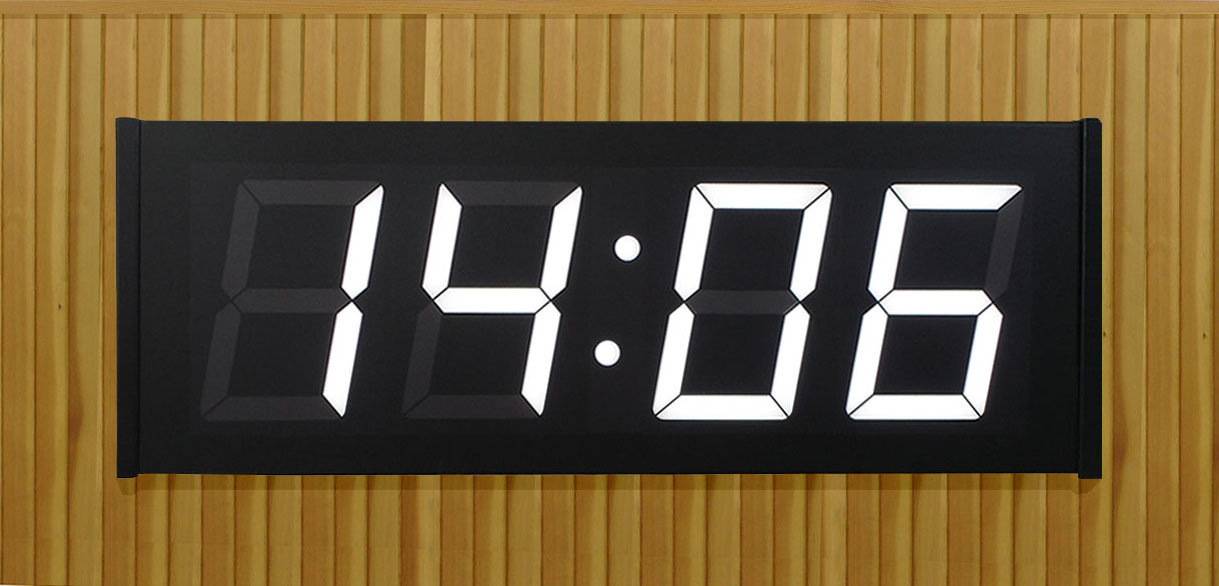 Features

This digital clock is composed of one or more time display modules and a controller. Up to five time display modules can be connected to one controller.
A time display module should be installed at a high location so that it can be easily seen by many people, and the controller should be installed at a location that makes it easy for a maintainer to operate it.
An optional radio clock unit can be connected to the controller.
The clock has a special feature supporting the interface of a standard master clock used at stations and large buildings.
Please specify signal type and specifications in placing your order.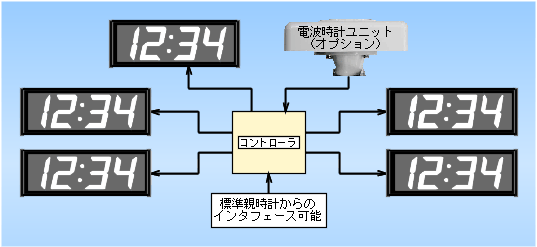 Display Module Drawing